Incense Worldwide is a company that imports the highest quality incense in the world from the Dohiariou Monastery on Mount Athos and makes its purchase and use accessible to every person on the planet.
Incense is an aromatic resin derived from a special type of wood. The collection of incense resin has been and remains to this day a very labor-intensive process, which is why the fragrant substance is valued so highly. Incense can be used daily. It contains an incensole acetate, which has an antidepressant effect, soothes the nervous system. Incense has a specific smell. A person who comes to church for the first time can feel a bright aroma that is remembered for a long time. During the worship is caddie on the burning coals of the cadillac, a metal container shaped like a bowl suspended on several chains.
The burning of incense produces fragrant smoke - pimiam. But not every incense has a pleasant aroma and does not leave an unpleasant burning sensation after inhalation, and not everyone produces smoke for a long time. To make such high-quality incense, you need to have years of experience in this field and know the secret that is passed from monks from the elders to the younger ones. It's all in the incense from the Dohiariou Monastery.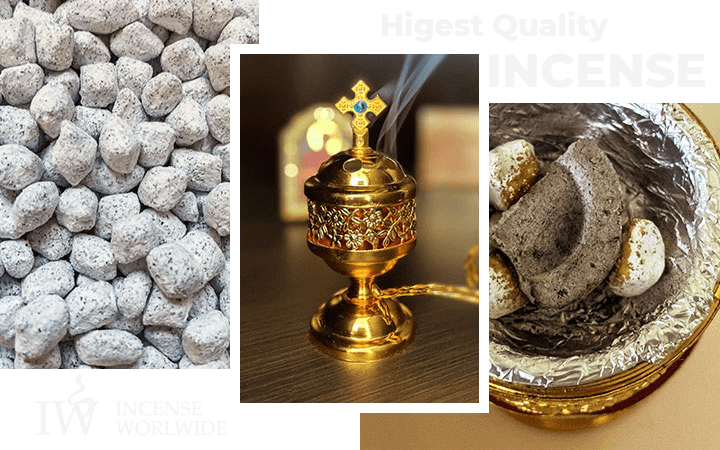 A unique product

Produced with love by monks, that is, clean people not only in body but also in spirit. The monastery is located on the Holy Mount Athos and has its own production of this product, which is so necessary for everyone's spiritual life.


The highest quality

Incense from the Dohiar monastery is one of the best quality in the world. It is produced and packaged in the monastery itself, by the hands of the monks. This process is led by a monk, a pharmacist by profession.


An original gift

Incense is created only from natural substances and has healing properties. When it burns, bad smells do not appear. No expiration date. Incense does not lose its smell, only under the influence of temperature.